As humanitarian workers echoed the urgent calls of the UN Secretary-General, urging Israel to open a secure corridor for delivering aid, Gaza will soon run out of basic supplies, according to UN agencies on the ground, who raised alarms about a looming unprecedented humanitarian catastrophe.
Following the outbreak of violence on October 7th, Israel closed all borders with Gaza, resulting in the UN's inability to restock its lifesaving aid supplies. As a result, supplies in the region have dwindled due to the daily bombardment, prompting UN agencies, partners, and nations to quickly send aid to the area.
Here's what's in the convoy:
Bare essentials
Egypt's El Arish International Airport, usually catering to Palestinians journeying to Mecca, Saudi Arabia, for the yearly Hajj pilgrimage, bustled with humanitarian efforts over the weekend.
Hundreds of tonnes of vital goods, including ready-to-eat food and emergency surgical latex gloves, were delivered by UN agencies, partners, and nations such as Jordan, Türkiye, and the United Arab Emirates to the airport situated 45 km (28 miles) from Gaza's border.
The essential donations were unloaded and transferred into trucks bound for the border. Egypt also added 100 trucks to the convoy, carrying 1,000 tonnes of aid.
They include UN agency deliveries of pallets of tents, blankets, and a range of medicines.
In addition, the UN humanitarian affairs agency, OCHA, reported plans to provide 300,000 people with emergency kits containing essential items, and the UN sexual and reproductive health agency, UNFPA, had at the ready supplies to promote women's hygiene, including 3,000 dignity kits.
Media reports observed ambulances and emergency health workers near the aid convoy, ready to tend to injured Gazans.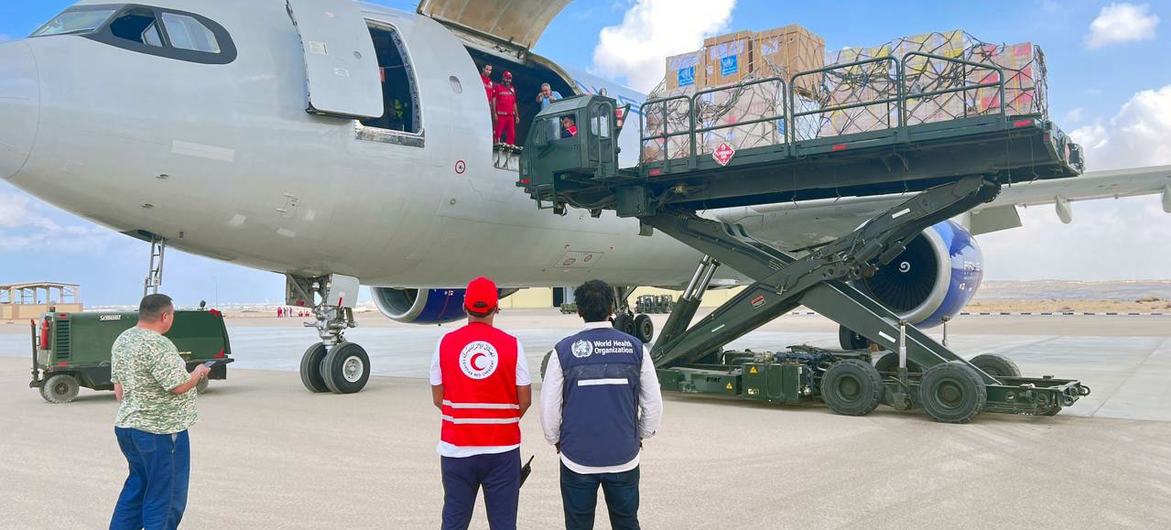 Medical supplies
The World Health Organization (WHO) dispatched a plane carrying medical supplies to replenish its depleted stocks in Gaza. Recently, the UN health agency sent two shipments from its logistics hub in Dubai.
Every hour these supplies remain on the Egyptian side of the border, more girls and boys, women and men, especially those vulnerable or disabled, will die – WHO Director-General
A plane arrived in Beirut, Lebanon, carrying surgical and trauma medicines and supplies to tend to 800 to 1,000 injured patients, addressing the increasing demands due to escalating clashes along its border with Israel.
Following the weekend delivery of 78 cubic metres of emergency aid to El Arish Airport, enough supplies were provided to assist over 300,000 Palestinians. In order to ensure access through the Rafah border area, WHO Director-General Tedros Adhanom Ghebreyesus met with Egyptian President Abdel Fattah El-Sisi last week, who granted the request.
The ready-to-be-delivered shipment contains basic health essentials alongside emergency supplies. These include enough trauma medicines and health supplies to treat 1,200 wounded patients and 1,500 patients suffering from heart diseases, hypertension, diabetes, and respiratory problems as well as trauma "pouches" ready to treat 235 wounded people.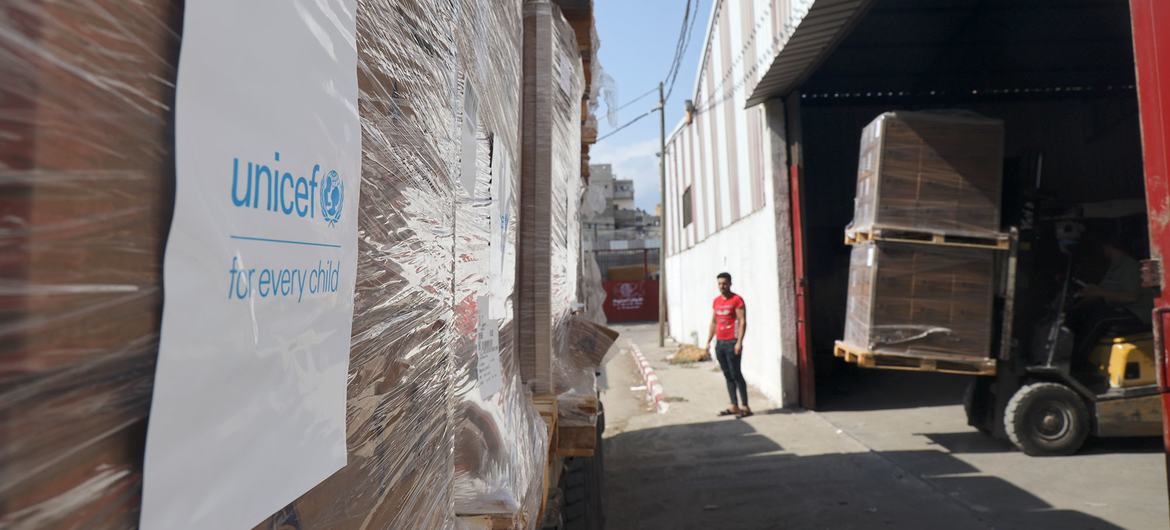 Food
Also grappling with shortages, the UN World Food Programme (WFP) has sent supplies to replenish its almost exhausted stocks.
Early Monday morning, a WFP-chartered aircraft landed at El Arish Airport, delivering 22 tonnes of humanitarian relief, including 15 tonnes of fortified biscuits and two mobile storage units to address the shortages in Gaza, according to the UN Humanitarian Air Service (UNHAS).
The UN food agency launched an emergency operation to get food, water, and other essential supplies to Gaza and the West Bank, and is also awaiting five trucks carrying, among other things,100 tonnes of food parcels.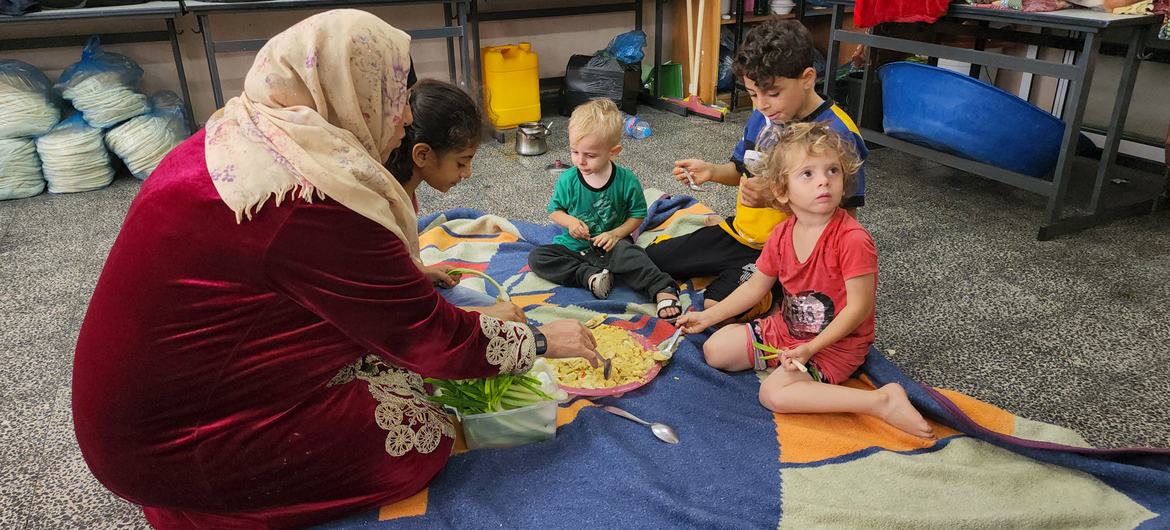 Water and fuel
For the fifth consecutive day, the enclave had no electricity and residents have "severely limited access to clean drinking water", according to the UN relief agency for Palestine refugees, UNRWA, which operates in Gaza and the West Bank.
What is really key is to lift the siege; the UN should be allowed to bring in much-needed supplies. – UNRWA spokesperson
According to the latest UNRWA situation report, an advance team has been dispatched to Egypt in anticipation of a potential humanitarian corridor opening to provide aid supplies to the Strip.
UNRWA emphasizes the crucial importance of fuel for the desalination plant and water pumping stations. Additionally, fuel deliveries are urgently needed to replenish rapidly depleting supplies that have been utilized to operate emergency generators, including those in hospitals, across Gaza.
Meanwhile, OCHA is progressing plans at its service hub in Rafah with a supply chain sourced from local markets and agency stocks. This includes fuel, bottled water, hygiene kits, and water storage bladder tanks. Additionally, the agency is evaluating and verifying the viability of water trucking operations.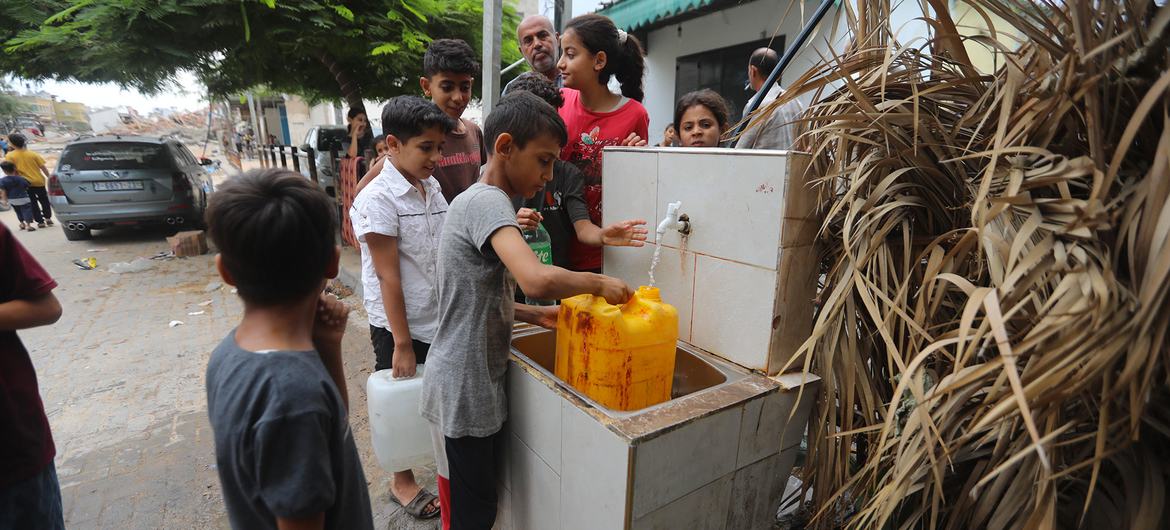 The siege has prevented UNRWA from receiving supplies since 7 October, according to agency spokesperson Juliette Touma. In response to Israel's evacuation order, UNRWA has moved its operations centre closer to the Rafah border crossing in southern Gaza.
"What is really key is to lift the siege," she said. "The UN should be allowed to bring in much-needed supplies."