That's an incredible song. It's good folk music, with everything that makes it what folk should be. A Cajun / Irish diatonic accordion far in the back, a strong Celtic dancing rhythm, and more than everything, a real crunchy voice that does not fear expressing the soul meaning of what it needs to express.
And what does it need to express? That's the trick. The song is not a funny one. It's sad. Sad, but with no compromission with fluffy feelings. It talks about a friend who took his life running "out of sins", and it's made in a way that you know there is something personal in the song, with strong emotion but enough rock 'n' roll attitude to make it a wonderful piece of poetry. Geoff (the friend) is dancing tonight, and is now a ghost haunting the singer's nights. Well, I don't feel good enough to forward you the strong poetry of the song and I'm sure you'll get it better when you'll listen to it.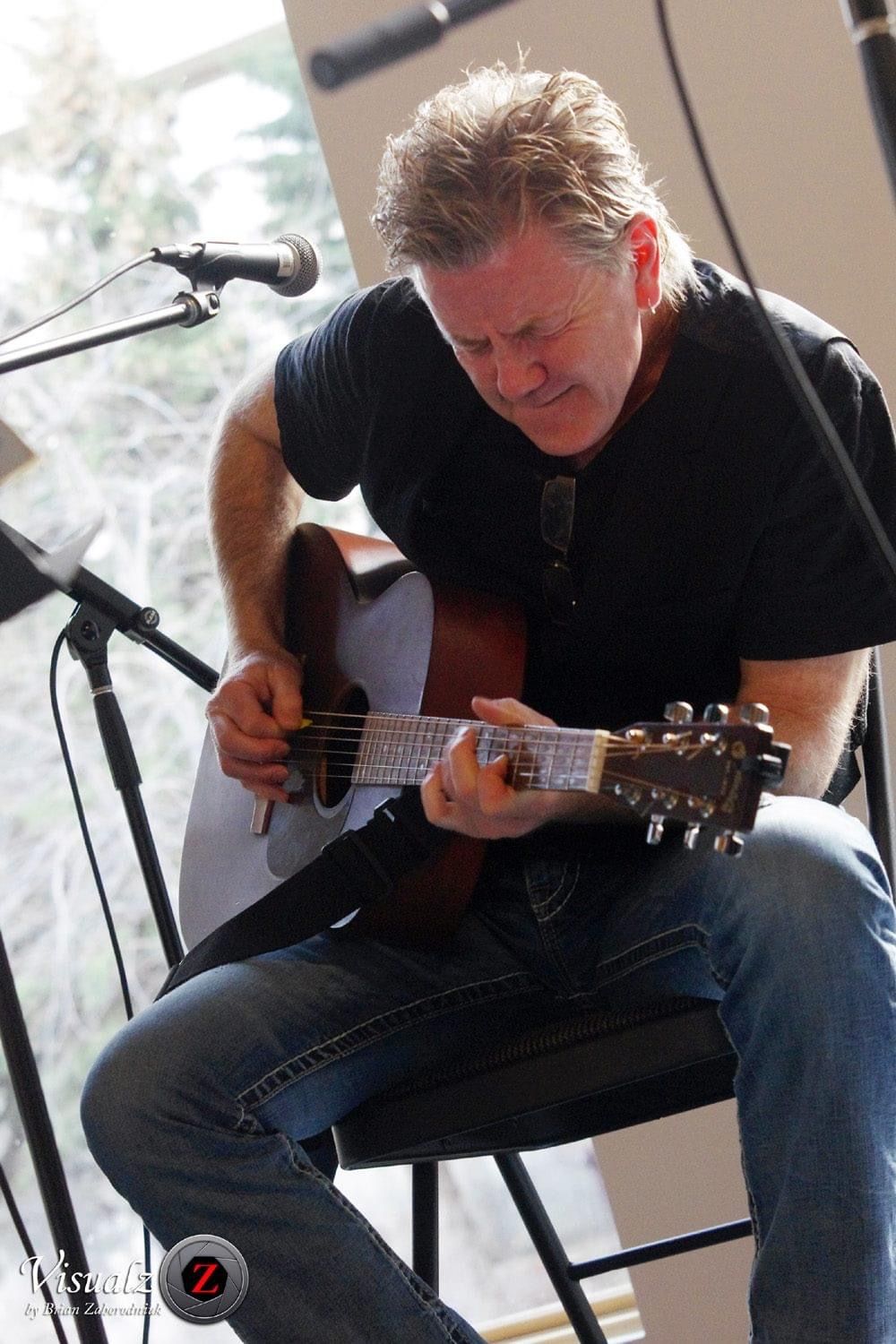 Scot Robinson, songwriter of this track, and Bobby Cameron, who sings and plays the guitar, have made this amazing track under the name of Scot Free Sessions. For the project, they brought together good musicians: Kenny Aronoff (John Mellencamp, Bob Dylan) on drums and James LoMenzo (John Fogerty, Ozzy Osbourne) on bass. And that works well, very well.
Scot has been the winner of the 2021 International Songwriting Competition's Lyric Category, one of the most prestigious songwriting contests in the world regularly receiving over 20,000 entries each year from over 125 countries. Among the judges for the competition were Tom Waits, Coldplay and Hozier. And man, those folks do have sure taste! I do too. Everything in that song is aligned to deliver the message. I'm not talking about any "intellectual" message, I'm talking about the deep soul message that every good song in the world delivers to the one listening to it. The "magical" message, whatever it is. The core reason why we listen to music.
Some songs are perfect. Not because you can't do better, but because you don't need to do better. That's one of these songs.
Well, I guess it's time for you to decide for yourself if I'm being wide of the mark or if I may be right, at least for once. Listen buddy:
And of course, you should listen to my whole indie-folk playlist as you will find gems every day:
https://open.spotify.com/playlist/589oNGyLAf5xZU2QqFsIgK?si=9c70d0396248431f